What is K-pop and J-pop (part 1)
What is K-pop and J-pop (part 1)
Here are surprisingly hard questions to answer – what is K-pop? What is J-pop?
Easy answer: the K in K-pop stands for Korea. This is Korean pop music made in Korea, sung in Korean, and performed by Koreans. Aja Romano, in an excellent introduction to K-pop, notes that while K-pop includes a wide variety of artists and musical styles, what most people in the United States think of as "Korean pop music" is usually Korean idol pop, the most popular form of exported Korean music. I suggest  "My Soul" by 3rd Coast as a personal favorite example of indie non-idol Korean R&B. Similarly, the J in J-pop stands for "Japan" and represents Japanese pop music.
K-pop idol groups like BTS, BLACKPINK, and TWICE command international popularity. As for J-pop, although it peaked in global popularity in the 2000s, J-pop songs can still count loyal fans worldwide through its association with Japanese anime like Demon Slayer. So, one could define K-pop and J-pop as national genres. This labeling reflects the Korean origins and content of K-pop, and Japanese origins and content of J-pop.
I wish it were that easy.
Why do we call American pop music "pop" and not "A-pop"? When we listen to Rihanna, from Barbados, one of the best-selling female music artists of all time, do we call her music B-pop? Do we brand the music of Justin Bieber, a Canadian native, as C-pop?
What defines the nationality of K or the J? The members? The music? For example, take my favorite group TWICE, created by Korea-based JYP Enterprises. Of the nine members, nearly half hail from outside Korea: three from Japan, and one from Taiwan. TWICE has released Japanese versions of their hits such as "TT -Japanese ver.-" (2017) and Japanese-only original songs like "Celebrate" (2022). They speak in Korean when on Korean television, and use Japanese when on Japanese television. Adding to this linguistic confusion, TWICE released an English language single "The Feels" (2021).
Also, all nine members of JYP's group NiziU are Japanese. The members trained in Korea but performed for the Japanese market by singing in Japanese, although they did release a Korean language version of their infectious single "Make You Happy" (2020). Adding to the linguistic confusion, Korean mega-group BTS has released Japanese language versions of their hits like "Blood, Sweat, Tears" (2016), as well as English language songs like Dynamite (2021). Their songs sound indistinguishable from standard western pop when sung in English. Are these groups only K-pop?
Thus, the terms "K-pop" and "J-pop" indicate transnational genres with national labels. This ambiguity can lead to arguments when one tells a Korean that there is nothing Korean about K-pop. After all, these genres are a source of national pride. Psy, the creator and singer of the worldwide viral hit "Gangnam Style" (2012) performed at a South Korean presidential inauguration in 2013. How did we get to this contradiction? The tragic and contentious history between Korea and Japan which includes Japan's forced assimilation policies of Koreans during the era of colonial rule (1910 – 1945) also makes this ambiguity a touchy subject.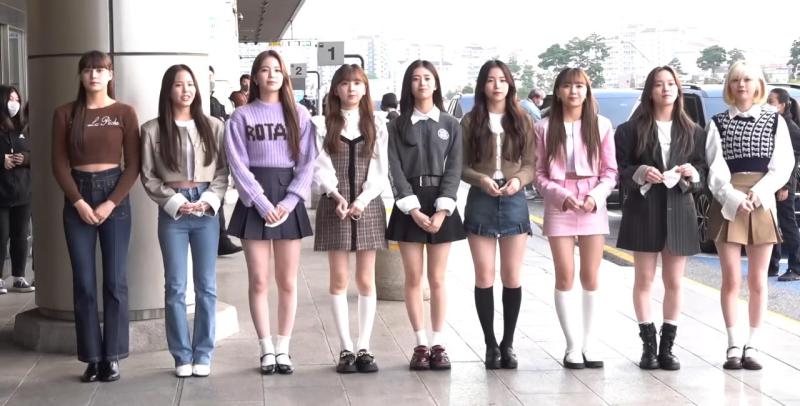 A bit of history of the terms J-pop and K-pop may help our answer. The Japanese radio station J-Wave invented the term J-pop in 1988 to describe the music the station played: Western sounding dance music sung in Japanese, with some English words. J-Wave functioned as a bilingual station with DJs fluent in both Japanese and English and aimed at an urban middle class listener, who preferred Western sounding music rather than the prevailing kayōkyoku (Japanese-style pops) or enka (so called "traditional" Japanese music). According to Ugaya Hiromichi, advertisers also pressured J-Wave to play more Japanese songs.[1] As a result, early J-pop was mainly Western sounding Japanese songs by musicians that were in vogue, such as Yamashita Tatsuro (music that aficionados would call "city pop" today).[2] This music also appeared during a time of rising nationalism, when companies used the term "J" to define a product's identity as Japanese, such as JR (Japan rail), JT (Japan Tobacco) and the J-league (football league). The English term "J" in this manner created a hybrid term, indicating a "Japanese version of something trendy."[3]
By the 1990s, the Japanese media used "J-pop" to describe Western sounding pop music with Japanese lyrics, and a term indicating a national label of something transnational. Still, one cannot only call J-pop an imitation of Western music of the innovations that is brought in from earlier Japanese popular music. Many J-pop artists, such as SMAP, could sing, dance AND act (at least to their fans) just like 1970s idols. A jimusho (entertainment agency) trained and managed the J-pop idols, who often joined the agency as children. The idols had to adhere to a strict code of conduct to maintain a clean image. J-pop jimusho skillfully used media such as television, drama theme songs, commercials, and music shows to promote the artists, and to also build a sense of parasocial interaction (a sense of closeness the audience felt with the idol). Official fan clubs guaranteed customers for album sales. Watanabe Misa, a mixed-race Japanese woman involved in promoting musical acts for American bases, and Johnny Kitagawa, a Japanese American who came to Japan as a U.S. government interpreter in the early 1950s, pioneered many of these innovations and showing the multicultural aspects of the Pop Pacific. The worldwide anime boom of the 1990s and early 2000s also brought many anime J-pop songs into homes throughout the world.
Although on the brink of worldwide popularity in the 2000s, J-pop outside of anime songs never did spread far beyond Japanese borders due to the failure of Japanese companies to adapt to the digital world. Japanese companies prioritized the easier profits of the domestic market instead of overseas expansion. However, Korean companies used innovations such as digital marketing to make K-pop distinct from J-pop, at least visually if not musically. In the 1980s, the Korean idol group Sobangcha (1988) suspiciously resembled the Japanese idol group Shonentai. However, it is commonly said that K-pop began in 1992 with Seo Taiji and Boys, a hip hop trio which shocked Korea with their brash rapping, lyrics critical of society, African American hip-hop fashions, and street dancing. Seo's music reflected the feelings of the sinsedae, a new generation of Korean youth raised in a prosperous consumerist Korea.
So where does the term "K-pop" come in? In 1999, Professor Cho Hyun-jin first used the term when discussing South Korea lessening restrictions on Japanese acts performing in Korea. Cho used the term "K" in reference to the term "J." By the late 1990s, K-pop idols moved away from Seo Taiji's anti-establishment vibe and had become more non-threatening like the group FinkL, which dressed up in cute outfits and sang about their boyfriends. Idol K-pop was no different than J-pop except for the language, and used the same idioms of dancing and singing groups who regularly appeared on television. Government censors made sure all songs were scrubbed clean of indecency. Glamorous electronic music K-pop singers like Lee Junghyun (Ava) bore similarities to J-pop singers like Hamasaki Ayumi, with little evidence of the synchronized ensemble dancing that would later define K-pop.
The 21st century and rise of digital media will mark the divergence of K-pop and J-pop, and hopefully, help us to understand how to define these genres: as media ecosystems that sell artists in their own unique way. Stay tuned for the next blog post.
---
[1] Ugaya Hiromichi, "Jポプとは何か?" (What is J-pop), Tokyo: Iwanami Shoten, 2005.
[2] Mori Yoshitaka, "Q&A session, " (presentation, University of Hawaii, Honolulu, Hi, February 13, 2023).
[3] Carolyn S. Stevens, Japanese Popular Music: Culture, authenticity, and power. Routledge: New York, 2008; Mori Yoshitaka, "J-pop: from the ideology of creativity to DiY music culture," Inter-Asia Cultural Studies, Volume 10, Number 4, 2009