"After years of rushing to the rescue, now, I slow down": Portrait of Lina, an Indonesian migrant activist in Taiwan
"After years of rushing to the rescue, now, I slow down": Portrait of Lina, an Indonesian migrant activist in Taiwan
The following narrative was constructed by Tzu-Chi Ou, based on an interview that she conducted with Lina, a migrant labour activist at the Serve the People Association (SPA).
Lina came to Taiwan as a domestic worker in 2005 when she was only 16. She was too young to emigrate from Indonesia, so the local broker changed her age to 22. After eight months of waiting in the agency, finally, one employer picked her, a thin and tiny girl from the picture. The first employer named her Lina. Since then, she has no longer used her birth name. After working for two families over six years, her life was turned in a different direction when she met her third employer, who sexually harassed her.
Lina revealed the incidents to her employer's wife. The taitai, or madam, said Lina's hair was too long and forced her to have a boy's haircut. Lina ran away from the family with only NT 500 dollar in hand, riding a Taxi to the agency. But the broker blamed her: 'How could you run away without letting us know first!' The third employer finally agreed to let Lina transfer. She became the very first client of the Serve the People Association (SPA), where Lina decided to embark on another journey: as a full-time migrant labour activist.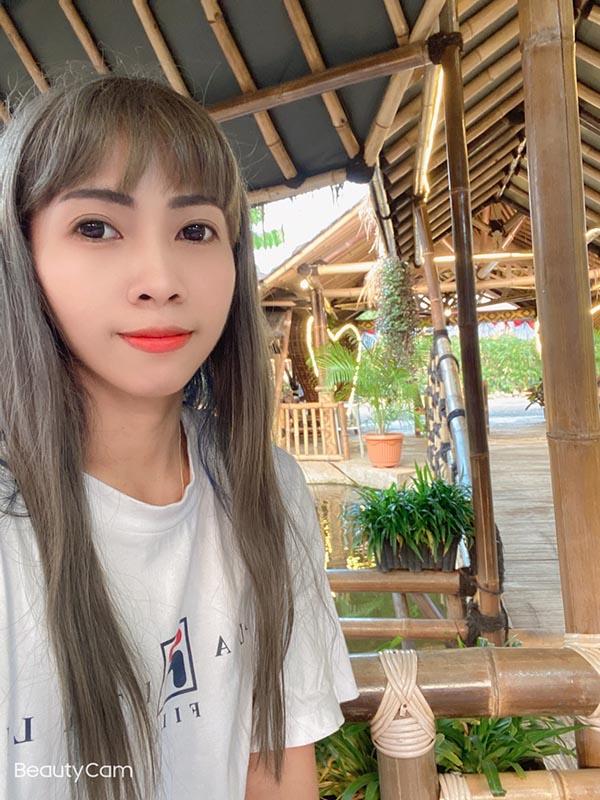 When the SPA provided shelter for her in 2014, she was very moved and excited to know that such support existed. The organization was impressed by Lina's bilingual ability, which is essential for communicating with migrant workers, and asked her to join the SPA. Lina soon created a Facebook page for Indonesian migrant workers and immediately received numerous messages seeking help. She worried about the workers and could not help but project her own previous experiences of being abused. Recalling those days, Lina said, 'Once I received the messages, I always rushed out to rescue them.' Even now, she keeps her mobile phone on 24 hours a day.
One time, she received messages from migrant workers saying that six of them were confined in a basement. Following their text messages, she and her colleagues raced from Taoyuan to Tainan, a three-hour drive, only to realise they had the wrong address. Another time, Lina and the SPA released a domestic worker whose mobility was restricted and was not allowed to use a phone. During garbage collection time, the worker dropped an SOS note on a Taipei street. Luckily, another Indonesian domestic worker picked up the note and notified the SPA. Eventually, with help from the police, the SPA got into the gated community, where the worker lived, worked, and was imprisoned.
Lina was eager to help, despite the considerable risk. Swearing or humiliation from employers is also a common occurrence. A broker she knew spoke with emotional blackmail: 'Do you have to do this to me?' Some brokers scolded her or even threw cigarette butts at her. When Lina was pregnant and attended court meetings, a broker cursed the child she was carrying. She was shivering all over with anger and calmed herself down with deep and long breaths.
About four years ago, Lina gave birth to her son. She quit as an activist in the shelter and worked as a part-time clerk at INDEX, an Indonesian store. After a long break, she decided to return to where she had worked with great passion. Lina is in charge of the labour union and direct hiring of domestic migrant workers within the SPA. But now, to balance work and life, she has slowed the pace. There are still hundreds of unread messages waiting for her. She checks with the migrants first whether it is an emergency. She hopes to serve more workers by leading a more balanced life.
---
Tzu-Chi Ou is a cultural anthropologist teaching at the International College of Innovation, National Chengchi University in Taiwan. She is interested in the transformation of migration and the rural-urban divide, asking how the lived experience of place and space remakes the identity and existence of migrant workers in contemporary China and Taiwan. Recently, her work has appeared in Pacific Affairs and positions: asia critique. Through the collaboration with migrant activists in Taiwan, she is developing a social project to improve inclusive innovation in teaching and learning.